Quando si era presentato in The Royal World, Tyler Dooley ci aveva avvertito che era pronto a dire la sua versione su come sono andate le cose con il matrimonio della zia Meghan Markle e ha mantenuto la parola.
Tyler ha 25 anni ed è cresciuto a Los Angeles con l'attuale moglie del principe Harry: siccome i fratelli di Meghan erano molto più grandi di lei, mentre la differenza di età con il nipote era più sottile, il loro rapporto era come quello tra fratello e sorella.
Tyler ha quindi vissuto in un ambiente molto diverso rispetto agli altri protagonisti di The Royal World, nati in famiglie aristocratiche, e i rampolli hanno voluto sapere di più su com'era Meghan Markle da piccola.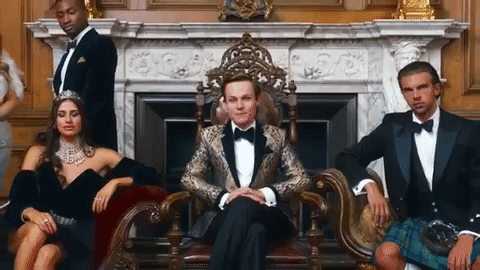 Visti i titoli che avevano fatto il giro del mondo, impossibile non menzionare lo scandalo che aveva escluso il padre della 37enne dal Royal Wedding, il fatto che è poi stato il principe Carlo ad accompagnarla all'altare e in generale i mancati inviti alla famiglia di lei (con l'eccezione della madre).
Mettiti comodo, fai partire il video e ascolta il racconto di Tyler Dooley:
L'appuntamento con il nipote di Meghan Markle e gli altri nobili protagonisti in The Royal World è ogni martedì alle 22:00 su MTV (Sky 130) e in streaming su NOWTV.