Se le temperature non hanno ancora raggiunto la media estiva, ci pensiamo noi di MTV a scaldare l'atmosfera: preparati a due mesi bollenti con MTV UP! On Tour.
Di cosa si tratta? Semplice, è il tour estivo di MTV UP!, il nuovo energy drink di MTV, che porterà una cascata di divertimento e musica in alcune località di vacanza italiane.
Durante i beach party, potrai scatenarti con gli amici ma anche con i guest star: ovvero il cast di Ex On The Beach Italia!
L'occasione giusta per incontrare di persona i quattro ragazzi e le quattro ragazze protagonisti della primissima versione italiana del dating show e scoprire tutto su di loro: da settembre li vedrai su MTV (Sky 130) alle prese con i fantasmi del passato proprio in Ex On The Beach Italia.
Ma la notizia più succosa l'abbiamo tenuta per ultima: fai attenzione perché in alcune date ci sarà anche la mitica e unica Elettra Lamborghini! La matadora sarà l'inviata speciale di Ex On The Beach Italia e parteciperà ad alcuni beach party di MTV UP! On Tour.
E per concludere in bellezza, durante il tour ci saranno anche un videobox e tanti contenuti interattivi tutti a tema "ex", dove potrai essere tu il protagonista.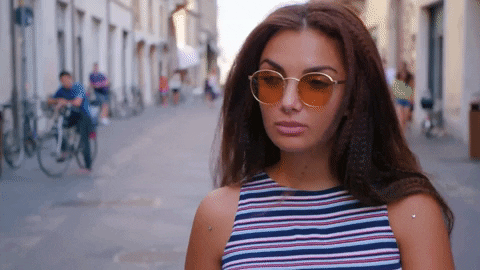 Prendi nota delle tappe del MTV UP! On Tour 2018 e pianifica la tua estate!
Domenica 8 luglio - Festival Beach Parade - Finale Ligure (SV)
Venerdì 20 luglio - Lido di Bellagio - Bellagio (CO)
Domenica 22 luglio - Festival Beach Parade - Tigullio (GE)
Venerdì 27 luglio - Celebrità - Trecate (NO)
Sabato 11 agosto - B Fly / Ocean Bay Club - Loano (SV)
Sabato 14 agosto - Festival Beach Parade - Albisola Superiore (SV)
Sabato 8 settembre - Festival Città di Belluno Notte Bianca - Belluno
Sabato 15 settembre - Quì Run Color - Boario Terme (BG)
Le date sono in costante aggiornamento: resta sintonizzato per scoprire le città che si aggiungeranno al tour e gli ospiti speciali!