Li hai conosciuti scapoli e li ritroverai genitori: ma la voglia di fare festa è la stessa di sempre!
Il cast di Jersey Shore si riunirà nel 2018 per una "Family Vacation" e ci saranno tutti i mitici protagonisti: Snooki, JWoww, Mike "The Situation", Pauly D, Deena, Vinny e Ronnie.
La première della "Family Vacation" del cast di Jersey Shore va in onda in contemporanea mondiale: in Italia la puoi vedere in esclusiva su MTV (Sky 133) nella notte tra il 5 e il 6 aprile 2018. 
Venerdì 6 aprile alle 22.50 sempre su MTV (Sky 133) e in streaming su NOWTV puoi gustare di nuovo l'episodio con la replica doppiata.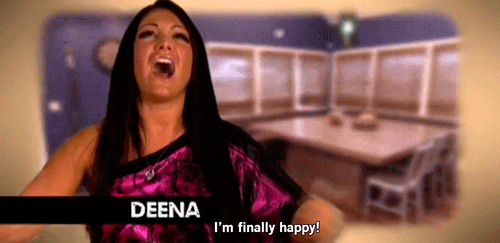 Come noi, anche la gang è super elettrizzata per la reunion: ecco cosa stanno postando i ragazzi sui social!
YOU GUYS ASKED FOR IT !!! HERE IT IS !!! WE ARE BACK FOR ANOTHER SEASON OF JERSEY SHORE 2018… https://t.co/3fWqTZtqO3

— DJ Pauly D (@DJPaulyD) 28 novembre 2017
I'm so excited to announce we are coming back for another season!!!!! I can not wait to live with all my besties again ❤️❤️❤️ #JERSEYSHORE pic.twitter.com/IeaB33mubO

— Deena Nicole Cortese (@DeenaNicoleMTV) 28 novembre 2017
L'ultima volta che la gang si è ricomposta, è stato un mese fa al matrimonio di una delle due metà del team meatballs: qui trovi tutte le foto dalla cerimonia di Deena Cortese!