Manca poco più di un mese alla epica reunion del cast di Jersey Shore ed ecco spuntare una vecchia conoscenza: il Duck Phone!

Il telefono a forma di papera ne ha sentite di cotte e di crude durante le sei stagioni dello show, tra litigate, drammi e soprattutto i mille tentativi mai riusciti di usarlo!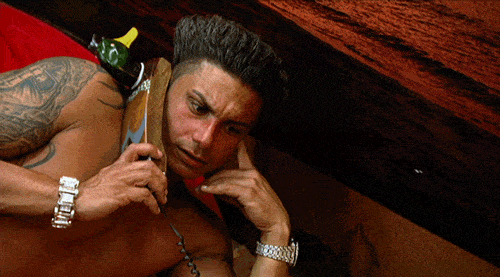 Come puoi vedere dal nuovo trailer, anche se sono passati quasi dieci anni dalla prima stagione, la nostra polpetta preferita ha ancora qualche problemuccio a usare il Duck Phone.
✊+💃+🦆= Time to break the f*ck out for #JSFamilyVacation! Don't miss the season premiere JERZDAY, April 5th at 8/7c on @MTV. pic.twitter.com/KTeMcUaOMF

— Jersey Shore (@JerseyShore) 22 febbraio 2018
Forza Snooki, hai ancora un po' di tempo per prendere confidenza prima della reunion!
La première della "Family Vacation" del cast di Jersey Shore va in onda in contemporanea mondiale: in Italia la puoi vedere in esclusiva su MTV (Sky 133) nella notte tra il 5 e il 6 aprile 2018. 
Venerdì 6 aprile alle 22.50 sempre su MTV (Sky 133) e in streaming su NOWTV puoi gustare di nuovo l'episodio con la replica doppiata.
ph: MTV