Chi meglio dei ragazzi che hanno affrontato i loro ex fidanzati sbucati dalle acque cristalline della Thailandia, può darti un consiglio su come comportarsi con il tuo ex?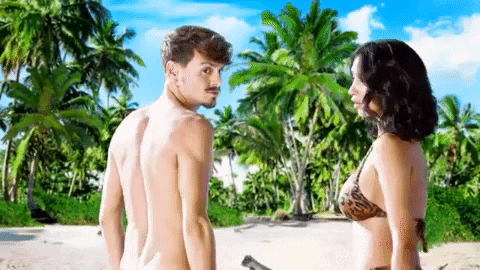 Stiamo parlando dei protagonisti di Ex On The Beach Italia: la prima versione italiana del dating show più bollente va in onda dal 26 settembre e ogni mercoledì alle 22:50 su MTV (Sky 130) e su NOW TV (prova NOW TV gratis per 14 giorni cliccando qui).
Tra saggezza popolare e utili tips, Federica, Naomi, Jessica e Gianmarco - clicca sul nome per vedere la scheda di ogni protagonista - ti raccontano cosa fare in caso di emergenza ex! Scopri nel video che cosa hanno detto:
Ti ricordiamo che la favolosa Elettra Lamborghini sarà l'inviata speciale di Ex On The Beach Italia e ti accompagnerà per tutte le puntate raccontandoti piccanti colpi di scena.
Aspettando lo show, divertiti con il mitico generatore di maledizioni da dedicare agli ex!