Dj Khaled è uno degli artisti del momento e se vuoi sapere di più su di lui, puoi farlo con i mitici speciali Dj Khaled: The Ride e Dj Khaled: King of Collabs!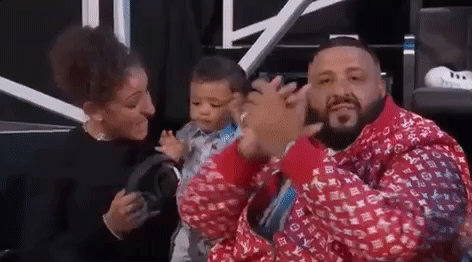 Si tratta di due programmi dedicati proprio al celebre dj e producer americano: il primo ripercorre tutta la sua carriera, oltre a raccontare un po' della sua vita, cosa significa per lui la paternità e in che modo essere un padre abbia ispirato il suo undicesimo album "Father of Asahd".
Mentre Dj Khaled: King of Collabs si focalizza sul ultimo progetto discografico, pieno zeppo di featuring come "You Stay" con Meek Mill, J Balvin, Lil Baby, Jeremih, "Wish Wish" con Cardi B e 21 Savage e molti altri.
Niente paura se ti sei perso la prima messa in onda: ci sono tante possibilità di rivederli in replica. Ecco come e quando.
In tv, su MTV (canale 130 di Sky):
- Giovedì 1 agosto dalle ore 23:40
- Venerdì 2 agosto dalle ore 16:10
- Sabato 3 agosto dalle ore 7:10
In streaming, su NOW TV (puoi provarlo gratis per 14 giorni cliccando qui):
- Quando vuoi e sul canale in versione streaming negli orari indicati sopra
ph: getty images