Rihanna è stata una delle poche star a rispettare il tema assegnato ai Met Gala 2017 e il suo vestito ha conquistato il web: è lei la regina dell'evento!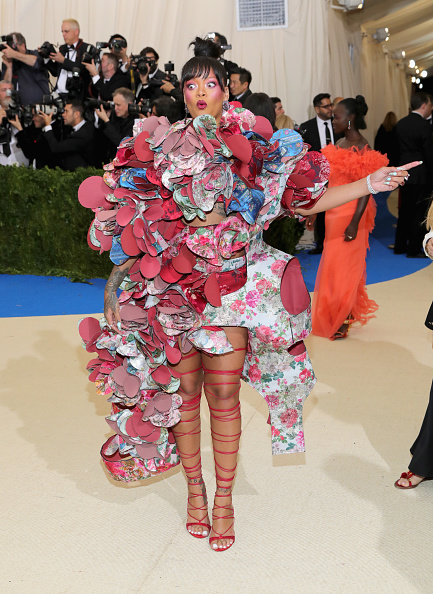 La cantante ha reso omaggio a Rei Kawakuba, la stilista giapponese alla quale quest'anno era dedicata la serata, indossando un abito firmato Comme des Garçons, della collezione invernale 2016. Un importante design 3D, con una serie di strati e diversi colori, che non è passato inosservato: qualche meme e moltissimi complimenti!
#RIHANNA HAS WON EVERYTHING FOREVER. NO NEED TO TRY ANYTHING EVER AGAIN BECAUSE SHE HAS ALREADY WON IT! #metgala #MetKawakubo #metgala2017 pic.twitter.com/YySBVC4ylW

— The Remedy Podcast (@RemedyPodcast) 2 maggio 2017
Rihanna is Met Gala

— Hollywood 🐯 (@aintuliljordan_) 2 maggio 2017
I hope The Crown is about Rihanna next season for she is our true Queen. #MetGala pic.twitter.com/UOpZyCtz4A

— Anne T. Donahue (@annetdonahue) 2 maggio 2017
Ma vediamo un paio di meme: ecco "la Combo".
Chi ha sbagliato anno.
SHES ARRIVED!!!!!! RIHANNA JUST KILLED EVERYBODY. #MetGala pic.twitter.com/LGoSH0gYYW

— jayla (@JAYLALAREINA) 2 maggio 2017
Scopri le altre news di oggi:
Ph: Getty Images