Zayn Malik ha aperto le porte della sua villa a Londra nel nuovo video di "Still Got Time", ma non tutti hanno accettato l'invito alla sua festa.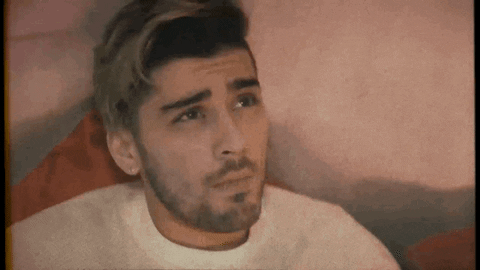 Le scene forti della clip (guardala qui) hanno raccolto anche qualche polemica. La telecamera segue Zayn che si fa largo attraverso la folla, tra alcol, droghe ed effusioni in pubblico.
@zaynmalik @Vevo Alcohol,drugs,tattoos,prostitutes wow very proud of u zayn..

— Ahmed A S (@Ahamedwws) 21 aprile 2017
The only thing I don't love about Zayn is that he's addicted to drugs but I think he needs therapy for substance abuse and thats okay

— Micaela Rose (@eresthemilk) 21 aprile 2017
Quello di "Still Got Time" è un tipo di video che sicuramente non avrebbe visto protagonisti gli One Direction, ma c'è chi rimpiange i vecchi tempi.
I love Zayn and his new song SGT is alright,but the music video is awful.. Sex,drugs and alcohol.. I really miss the old Zayn.. Not sorry... pic.twitter.com/XLaLaxre8m

— JUST HOLD GRETA (@LarryingLarry) 21 aprile 2017
C'è anche chi si preoccupa della salute del cantante inglese.
Non so se hai ancora tempo dopo lo stile di vita mostrato nel video 😂 #StillGotTimeMusicVideo

— Marina⭐ (@Maryhours) 21 aprile 2017
Chi lo acclama come precursore.
#STILLGOTTIME è un concentrato di originalità

— serendipity (@smartiessdreams) 21 aprile 2017
E chi non ha occhi che per Zayn.
E niente, Zayn è un Dio #STILLGOTTIMEVIDEO

— Tori (@staymyhaz) 21 aprile 2017
Ora tocca a te: qual è stata la tua reazione al video di "Still Got Time"?
Ph: via Youtube, @ZaynVevo