Zayn Malik sta per debuttare da solista nel mondo della musica e questo non è certo un segreto, quello che però ha mandato in delirio migliaia di directioner è la data di uscita del suo presunto primo singolo, "Pillow Talk".
#Update | Zayn's music video for his new single "Pillow Talk" will air for the very first time next Friday, Jan. 29th!

— Zayn Malik Updates (@ZaynReport) 23 Gennaio 2016
Sembra che il video di "Pillow Talk" verrà rilasciato il prossimo 29 gennaio, la notizia ha fatto il giro del web in pochi minuti, facendo entrare su Twitter #PillowTalk tra le prime tendenze in Italia e nel resto del mondo.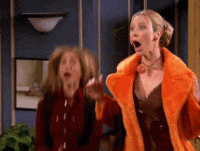 Zayn Malik will reportedly release his debut single 'Pillow Talk' next Friday along with the music video! pic.twitter.com/yBxiEc0juk

— Shady Music Facts (@musicnews_shade) 23 Gennaio 2016
Il cantante dei One Direction ha dichiarato in un'intervista rilasciata a Culture Magazine, che il suo album uscirà a marzo, ma sul singolo non ha voluto rivelare troppi dettagli:
"Posso solo dire che è allo stesso tempo puro, sporco e crudo".
"Zayn Malik said his debut single will be very sexual, describing it as "pure, dirty, raw." #PillowTalk pic.twitter.com/HbSkZVz79b

— arlene*ೃ (@desiresnjh) 24 Gennaio 2016
Probabilmente nei prossimi giorni verrà pubblicata la cover del pezzo e magari anche una piccola anteprima, quindi restate sintonizzati su questi schermi!
Wohoo single from @zaynmalik #PillowTalk pic.twitter.com/zwMVxHsrp2

— Mung Kusuma Aji (@mungMarquise) 24 Gennaio 2016
PH: getty image