Prima di partire nel tour estivo insieme all'amica e collega Demi Lovato, Nick Jonas ha voluto lanciare il suo nuovo singolo bomba.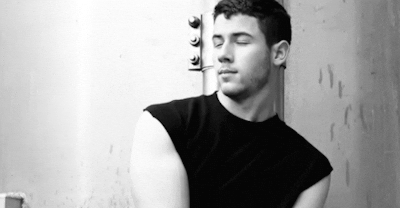 Si tratta di "Close" un bellissimo duetto con la cantante Tove Lo, primo estratto dall'album "Last Year Was Complicated", in uscita il prossimo 10 giugno.
My new single #Close ft. @ToveLo is out and #LastYearWasComplicated is ready for pre-order: https://t.co/rfLaEm2iPx pic.twitter.com/EPGT8v1KDr

— Nick Jonas (@nickjonas) 25 marzo 2016
In una sua recente intervista Nick ha parlato di questa sua nuova canzone e di come rispecchi una parte della sua vita.
"L'anno scorso la mia vita è stata complicata, ho anche avuto una rottura. "Close" è una canzone molto personale, parla degli spazi che ci sono in una coppia e di come non si possa essere vulnerabili con qualcuno."
"It's a song about feeling like you can't be vulnerable with somebody." - @nickjonas #Close https://t.co/2OPFtbFYbc pic.twitter.com/nA9oBSUFct

— 102.7 KIIS-FM (@1027KIISFM) 25 marzo 2016
E vogliamo parlare della bellezza del video musicale di Nick e Tove Lo? Insieme sono davvero stupendi.
PH: Facebook