Gli MTV VMA 2019 sono appena diventati ancora più gustosi, con tante ciliegine sulla torta che non vedrai l'ora di assaggiare.
Stiamo parlando dei mitici performer che saliranno sul palco durante la serata: pronto a scoprire chi sono?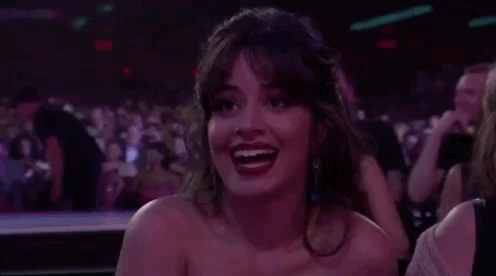 Quest'anno agli MTV Video Music Awards si esibiranno - rullo di tamburi -: Camila Cabello, Shawn Mendes, Lil Nas X, Lizzo, Rosalía, Bad Bunny, J Balvin!
Si vede che Shawn si trova proprio a suo agio agli MTV VMA: è il terzo anno di fila che ci regala una performance durante l'evento (indimenticabile quella con la maglietta bagnata su "In My Blood"). Il canadese è anche in nomination per portare a casa il suo primo Moon Person, con la candidatura in cinque categorie, compresa Artist of the Year.
Per la collega di "Señorita" (e fidanzata?), Camila Cabello, invece sarà la prima performance allo show. Ma non è certo nuova agli MTV VMA: lo scorso anno si era portata a casa Artist of the Year e Video of the Year con "Havana". Quest'anno è candidata in quattro categorie, tra cui Best Collaboration con Shawn Mendes.
Prima volta anche per i nominati nella categoria Best Latin, ovvero Rosalía, Bad Bunny e J Balvin, e per Lil Nas X. Il rapper è in gara con il tormentone "Old Town Road" in ben otto categorie. E poi Lizzo, che è nominata come Best New Artist e Push Artist of the Year.
Saranno degli MTV VMA indimenticabili, con questa incredibile lineup che si aggiunge ad altre due leggendarie performer: Taylor Swift e Missy Elliott!
Gli MTV VMA 2019 vanno in onda nella notte tra il 26 e il 27 agosto: sintonizzati su MTV (Sky 130) e in streaming su NOW TV dalla 1:00 per il pre-show!
La replica sottotitolata in italiano va in onda martedì 27 agosto alle 21:10 su MTV (Sky 130) e in streaming su NOW TV (puoi provarlo gratis per 14 giorni cliccando qui).
ph: getty images