Abbiamo i vincitori degli MTV VMA 2018!
Puoi rivedere il main show martedì 21 agosto alle ore 22:00 nella versione sottotitolata in italiano, su MTV (Sky 130) e su NOWTV (scopri qui le altre repliche). 
Tra esibizioni super e momenti LOL, nella cerimonia di scena a New York sono stati incoronati gli artisti del momento e tra tutti Camila Cabello ha trionfato nelle categorie più prestigiose: Artist of the Year e Best Video!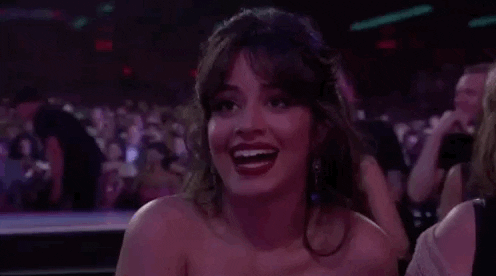 Ecco la lista completa di tutti gli artisti vincitori agli MTV VMA 2018.
VIDEO OF THE YEAR
Ariana Grande – "No Tears Left to Cry"
Bruno Mars ft. Cardi B – "Finesse (Remix)"
VINCITORE: Camila Cabello ft. Young Thug – "Havana"
The Carters – "APES**T"
Childish Gambino – "This Is America"
Drake – "God's Plan"
ARTIST OF THE YEAR
Ariana Grande
Bruno Mars
VINCITORE: Camila Cabello
Cardi B
Drake
Post Malone
SONG OF THE YEAR
Bruno Mars ft. Cardi B – "Finesse (Remix)"
Camila Cabello ft. Young Thug – "Havana"
Drake – "God's Plan"
Dua Lipa – "New Rules"
Ed Sheeran – "Perfect"
VINCITORE: Post Malone ft. 21 Savage – "rockstar"
BEST NEW ARTIST
Bazzi
VINCITORE: Cardi B
Chloe x Halle
Hayley Kiyoko
Lil Pump
Lil Uzi Vert
BEST COLLABORATION
Bebe Rexha ft. Florida Georgia Line – "Meant to Be"
Bruno Mars ft. Cardi B – "Finesse (Remix)"
The Carters – "APES**T"
VINCITORE: Jennifer Lopez ft. DJ Khaled & Cardi B – "Dinero"
Logic ft. Alessia Cara & Khalid – "1-800-273-8255"
EN.E.R.D & Rihanna – "Lemon"
PUSH ARTIST OF THE YEAR
Luglio 2018 – Chloe x Halle
Giugno 2018 – Sigrid
Maggio 2018 – Lil Xan
VINCITORE: Aprile 2018 – Hayley Kiyoko
Marzo 2018 – Jessie Reyez
Febbraio 2018 – Tee Grizzley
Gennaio 2018 – Bishop Briggs
Dicembre 2017 – Grace VanderWaal
Novembre 2017 – Why Don't We
Ottobre 2017 – PRETTYMUCH
Settembre 2017 – SZA
Agosto 2017 – Kacy Hill
Luglio 2017 – Khalid
Giugno 2017 – Kyle
Maggio 2017 – Noah Cyrus
BEST POP
VINCITORE: Ariana Grande – "No Tears Left to Cry"
Camila Cabello ft. Young Thug – "Havana"
Demi Lovato – "Sorry Not Sorry"
Ed Sheeran – "Perfect"
P!nk – "What About Us"
Shawn Mendes – "In My Blood"
BEST HIP HOP
Cardi B ft. 21 Savage – "Bartier Cardi"
The Carters – "APES**T"
Drake – "God's Plan"
J. Cole – "ATM"
Migos ft. Drake – "Walk It Talk It"
VINCITORE: Nicki Minaj – "Chun-Li"
BEST LATIN
Daddy Yankee – "Dura"
VINCITORE: J Balvin, Willy William – "Mi Gente"
Jennifer Lopez ft. DJ Khaled & Cardi B – "Dinero"
Luis Fonsi, Demi Lovato – "Échame La Culpa"
Maluma – "Felices los 4"
Shakira ft. Maluma – "Chantaje"
BEST DANCE
VINCITORE: Avicii ft. Rita Ora – "Lonely Together"
Calvin Harris & Dua Lipa – "One Kiss" –
The Chainsmokers – "Everybody Hates Me"
David Guetta & Sia – "Flames"
Marshmello ft. Khalid – "Silence"
Zedd & Liam Payne – "Get Low (Street Video)"
BEST ROCK
Fall Out Boy – "Champion"
Foo Fighters – "The Sky Is A Neighborhood"
VINCITORE: Imagine Dragons – "Whatever It Takes"
Linkin Park – "One More Light"
Panic! At The Disco – "Say Amen (Saturday Night)"
Thirty Seconds to Mars – "Walk On Water"
VIDEO WITH A MESSAGE
VINCITORE: Childish Gambino – "This Is America"
Dej Loaf and Leon Bridges – "Liberated"
Drake – "God's Plan"
Janelle Monáe – "PYNK"
Jessie Reyez – "Gatekeeper"
Logic ft. Alessia Cara & Khalid – "1-800-273-8255"
BEST CINEMATOGRAPHY
Alessia Cara – "Growing Pains"
Ariana Grande – "No Tears Left to Cry"
VINCITORE: The Carters – "APES**T"
Childish Gambino – "This Is America"
Eminem ft. Ed Sheeran – "River"
Shawn Mendes – "In My Blood"
BEST DIRECTION
The Carters – "APES**T"
VINCITORE: Childish Gambino – "This Is America"
Drake – "God's Plan"
Ed Sheeran – "Perfect"
Justin Timberlake ft. Chris Stapleton – "Say Something"
Shawn Mendes – "In My Blood"
BEST ART DIRECTION
VINCITORE: The Carters – "APES**T"
Childish Gambino – "This Is America"
J. Cole – "ATM"
Janelle Monáe – "Make Me Feel"
SZA – "The Weekend"
Taylor Swift – "Look What You Made Me Do"
BEST VISUAL EFFECTS
Ariana Grande – "No Tears Left to Cry"
Avicii ft. Rita Ora – "Lonely Together"
Eminem ft. Beyoncé – "Walk On Water"
VINCITORE: Kendrick Lamar & SZA – "All The Stars"
Maroon 5 – "Wait"
Taylor Swift – "Look What You Made Me Do"
BEST CHOREOGRAPHY
Bruno Mars ft. Cardi B – "Finesse (Remix)"
Camila Cabello ft. Young Thug – "Havana"
The Carters – "APES**T"
VINCITORE: Childish Gambino – "This Is America"
Dua Lipa – "IDGAF"
Justin Timberlake – "Filthy"
BEST EDITING
Bruno Mars ft. Cardi B – "Finesse (Remix)"
The Carters – "APES**T"
Childish Gambino – "This Is America"
Janelle Monáe – "Make Me Feel"
VINCITORE: N.E.R.D & Rihanna – "Lemon"
Taylor Swift – "Look What You Made Me Do"
ph: getty images