Il momento "leggenda" degli MTV EMA 2019 è scattato quando Liam Gallagher è stato onorato con il primissimo Rock Icon award della storia dell'evento, per essere appunto una icona del rock.
Quando un artista riceve un premio alla carriera, di solito si dilunga in un discorso pieno di ringraziamenti, magari raccontando un aneddoto sui suoi inizi o su tutta la strada che ha percorso fino ad arrivare lì. Ma non nel caso di Liam Gallagher.
Sì, il cantante si è confermato ancora una volta quell'anima ribelle e anticonformista che conosci, anche nel suo discorso di ringraziamento agli EMA 2019.
"Grazie. Non vi terrò troppo a lungo ma volevo congratularmi con Siviglia per essere una città adorabile" ha detto dal palco, riferendosi alla città spagnola che ha ospitato l'evento.
E poi, in un fantastico ribaltamento di ruoli, invece di ricevere le congratulazioni per il premio le ha fatte a chi ha deciso che sarebbe andato proprio a lui. Perché Liam sa che se lo meritava: "Voglio congratularmi con MTV per aver riconosciuto quanto sono brillante. Grazie per il premio. Mi dona".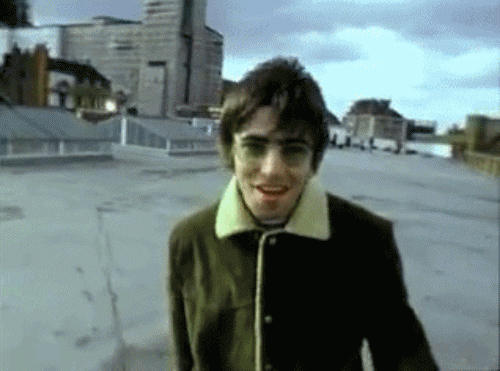 Un mito!
Il vero discorso di ringraziamento è stata probabilmente la sua esibizione: Liam Gallagher ha chiuso gli MTV EMA 2019 con il nuovo singolo "Once" e con la indimenticabile hit "Wonderwall".
E su "Wonderwall", ha regalato un altro momento iconico quando alla frase "There are many things that I would like to say to you" ha aggiunto "but I don't speak spanish". LOL
Guarda com'è andata:
Per vedere tutti i video delle performance degli MTV EMA 2019 ti basta cliccare qui. Vai invece QUI per sapere come rivedere gli MTV EMA 2019 in versione integrale!
ph: getty images