Lady Gaga ha presentato il nuovo singolo "The Cure" durante la sua esibizione al Coachella Festival 2017.
"Vi amo così tanto - ha detto la cantante dal palco di Indio, in California - ne ho passate tante e viste tante nella mia vita. E voi mi curate ogni volta con il vostro amore".
I suoi successi e diversi cambi d'abito hanno poi garantito la strepitosa performance al Coachella 2017. L'artista ha iniziato lo show con "Scheibe", indossando una lunga giacca di pelle.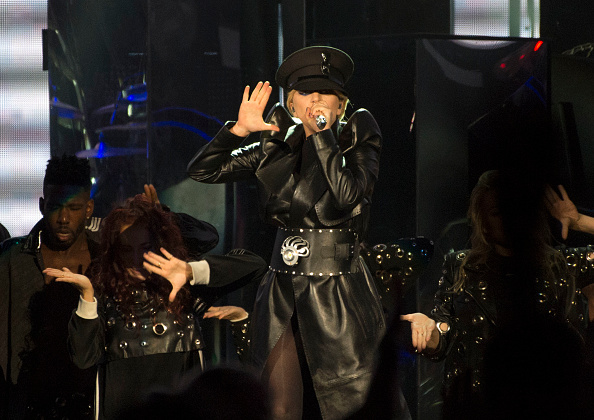 Leggings e body nero per gran parte dello show, con alternando le giacche. "Million Reasons", tra le ultime canzoni, l'ha vista luccicante in una tuta semi-trasparente.
Se sei curioso, ecco la scaletta completa dell'esibizione di Lady Gaga al Coachella 2017, che replicherà con un nuovo show sabato 22 aprile.
Intro
Scheibe
LoveGame
John Wayne
Just Dance
Born This Way
Venus
A-Yo
Sex Dreams
Telephone
Alejandro
Teeth
The Cure (New song)
Edge of Glory
Speechless
Bad Romance (Verse/Chorus snippet)
You and I
Million Reasons
Applause (Audio interlude with lyrics)
Poker Face
Bad Romance
Riusciresti a riconoscere queste canzoni guardando un'immagine dal videoclip? Divertiti con il quiz sui brani Lady Gaga.
Ph: Getty Images