Tieniti forte perché questa è una notizia bomba. Harry Styles con un post su Instagram ha annunciato le date del suo tour 2017. E indovina un po'? Il cantante di "Sign of the Times" (divertiti con il quiz sul testo!) si esibirà in autunno anche in Italia: all'Alcatraz di Milano, esattamente il 10 novembre!
Il tour 2017 di Harry Styles partirà il 19 settembre dal Nord America, 13 le date statunitensi dopo cui volerà in Europa il 25 ottobre. Il tour si concluderà in Giappone, l'8 dicembre. Hazza non ha scelto grandi forum dove esibirsi, ma piccoli club per un'atmosfera più intima, in sintonia con le melodie dell'omonimo album di debutto che uscirà in tutto il mondo venerdì 12 maggio.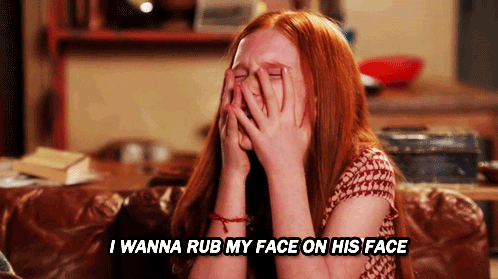 Oltre a "Sign of The Times" che Harry Styles ha già presentato dal vivo negli Stati Uniti e in Inghilterra, il cantante si è esibito al Saturday Night Live con il secondo singolo estratto dall'album "Ever Since New York". Ma sappiamo che ora stai pensando solo al prossimo concerto italiano e che questa notizia potrebbe averti causato un fangirling ESTREMO: non sei certo l'unico... guarda le reazioni pazze dei fan su Twitter! 
Svenimenti 
Io quando ho visto la data di Harry a Milano pic.twitter.com/FaIeLvdzSO

— ℋollyJWorld (@vevihollyj) 28 aprile 2017
HARRY A MILANO, MI STO GIÀ SENTENDO MALE

— Lali (@stringimiedward) 28 aprile 2017
HARRY A MILANO MI STA VENENDO UNA CRISI PER FAVORE

— Mrs Rossi❀0+ (@Desy_rossi) 28 aprile 2017
La sala d'attesa di Ticketone
Alcatraz, TicketOne, una data.

Tutti gli incubi delle fan italiane
" HARRY A MILANO " pic.twitter.com/6KwU3cmHir

— giu (@bringmetohazz) 28 aprile 2017
'Harry a Milano'

CI VEDIAMO PRESTO SALA D'ATTESA DI TICKETONE, NON MI DARE BUCA EH

— V E R S (@vivopermichael) 28 aprile 2017
Amore, lacrime e urla
HARRY A MILANO.
IO: pic.twitter.com/8kcQeAaIxt

— Veronica (@nikaloveshes) 28 aprile 2017
HARRY A MILANO STO URLANDO

— chiara (@monvchele) 28 aprile 2017
HARRY A MILANO
PIANGO TUTTE LE MIE LACRIME
MUOIO
NON CI CREDO

— arianna (@oned_hugx) 28 aprile 2017
Poi arrivano IPantellas, che riassumono tutto con una gif. LOL
Harry a Milano e i suoi fan così. pic.twitter.com/6ZEgiAiUZ2

— iPantellas (@iPantellas) 28 aprile 2017
I biglietti saranno in vendita dal 5 maggio alle ore 10 sul circuito Ticketone.

PH: Getty Images