Harry Styles ha presentato al Saturday Night Live il suo nuovo singolo "Ever Since New York"!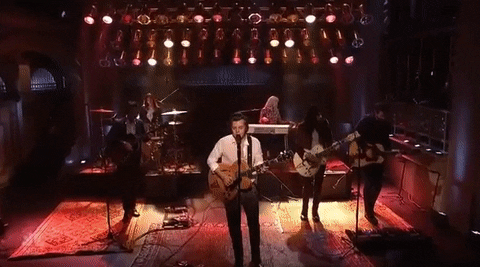 Dopo aver cantato "Sign of the Times" per la prima volta dal vivo durante il programma, il cantante inglese si è esibito con tanto di chitarra con la seconda canzone estratta dall'album "Harry Styles" in uscita a maggio.
Prima di ascoltare il nuovo brano di Harry Styles, si era ipotizzato che "Ever Since New York" parlasse Taylor Swift, sfruttando il parallelismo sui titoli con "Welcome to New York" contenuta in "1989" della ex. I due erano stati insieme per un mesetto tra fine 2012 e inizio 2013. Dopo aver sentito il nuovo singolo, che idea ti sei fatto?
Durante il Saturday Night Live, Harry Styles si è poi prestato per uno dei siparietti comici del programma, vestendo i panni di Mick Jagger e imitandolo alla perfezione!
Ph: Getty Images, via Youtube @SaturdayNightLive