Katy Perry ama le performance ultrapop, con sontuosi costumi e sbalorditive coreografie, ma è arrivato il momento di rivedere qualcosa! Ai Brit Awards 2017, uno dei suoi ballerini è letteralmente volato giù dal palco!
Katy Perry si è esibita su "Chained To The Rhythm", circondata da ballerini travestiti da case. Ma probabilmente si è dimenticata di fare i buchi per gli occhi nei costumi di scena! Ovviamente abbiamo subito ripensato all'ormai celebre Left Shark: il maldestro ballerino vestito da squalo al Super Bowl 2015, che è diventato suo malgrado un meme mondiale (riguardali tutti qui).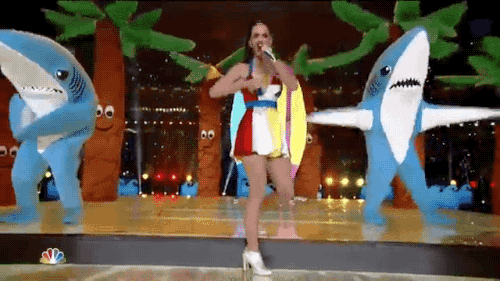 Tornando ai Brits 2017, Katy Perry ha voluto mandare anche un messaggio politico, portando sul palco due scheletri giganti, che rappresentavano il presidente Usa Donald Trump e Theresa May, primo ministro del Regno Unito.
Ma rivediamo da un'altra angolazione la caduta del ballerino-casetta!
Katy noi ti amiamo comunque incondizionatamente!
Ph: Getty Images