Virginia McLaurin è una signora di 106 anni con un sogno da realizzare: incontrare Barack Obama, il primo presidente nero della storia. Ebbene, il sogno di Virginia è diventato realtà quando è stata invitata alla casa bianca e ha ballato con il presidente e la first lady Michelle!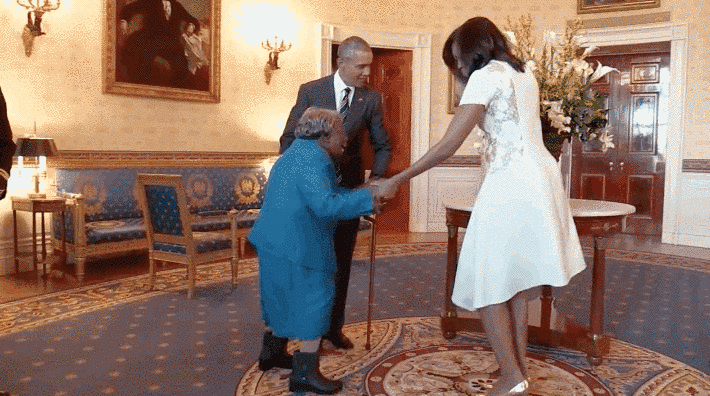 Le parole di Michelle sono state dolcissime: "Voglio essere come te quando divento grande", constatando quanto sia in forma la signora Virginia, classe 1910.
"I wanna be like you when I grow up," said Michelle Obama to this dancing 106-year-old: https://t.co/sIPo0jxxCN pic.twitter.com/l59EUpPhVf

— CNN International (@cnni) 22 Febbraio 2016
"Non pensavo che avrei vissuto abbastanza per andare alla casa bianca e vedere un presidente nero - ha aggiunto la donna ultracentenaria - sono qui per celebrare la storia degli afroamericani."
Presto, guarda il video e stupisciti di quanto sia in gamba questa adorabile 106enne!