Con l'hashtag #Section377, puoi vedere sui social come l'India sta festeggiando una decisione storica: quella della Corte Suprema che ha cancellato una sezione del codice penale - appunto la numero 377 - che puniva l'omosessualità.
Da 157 anni, infatti, vigeva questa legge che riteneva "offesa contro natura" l'essere gay, iscrivendolo come reato che poteva costare fino a 10 anni di prigione.
Ma la presidente del collegio dei magistrati dell'Alta Corte di Delhi ha finalmente definito l'articolo 377 come "discriminatorio e che viola i principi costituzionali".
Una sentenza che la comunità LGBT indiana ha celebrato con grandi feste, tra balli, canti e bandiere arcobaleno che hanno dipinto le strade.
It all began in 1533 with Henry VIII

Tracing the history of the oppressive #Section377, Justice R F Nariman said even Lord Thomas Babington Macaulay had proposed a lesser sentence for the 'crime' of homosexuality in the draft IPC of 1837.

Read: https://t.co/7t4Ge510Ju pic.twitter.com/LAejkKC2Ka

— Times of India (@timesofindia) 7 settembre 2018
Le star del Paese hanno twittato in massa la loro felicità per la decisione, una su tutte Priyanka Chopra - l'attrice indiana più famosa all'estero - che ha scritto: "Un supremo importante giudizio! 'Sono quello che sono quindi prendimi come sono' ha detto il capo della giustizia in India quando la Corte Suprema ha tolto la sezione 377 con voto unanime".
A supremely important judgement! "I am what I am so take me as I am," says the Chief Justice of India as the Supreme Court decriminalises #Section377 in a unanimous vote from the bench. What a big win as a democracy and our fight for equal rights #ProudIndian #GoIndia pic.twitter.com/S6PZY5hVZF

— PRIYANKA (@priyankachopra) 6 settembre 2018
E ha ricordato che è un momento storico da applaudire anche nel resto del mondo perché è "Una grande vittoria per la democrazia e per la lotta dell'uguaglianza dei diritti".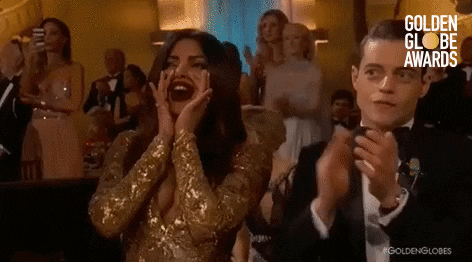 Quello indiano è un esempio da seguire in tutti quei Paesi in cui ancora vigono leggi obsolete e discriminatorie.
ph: getty images