Se segui Zayn Malik su Twitter, molto probabilmente sei rimasto un po' confuso dopo un suo messaggio postato lo scorso sabato.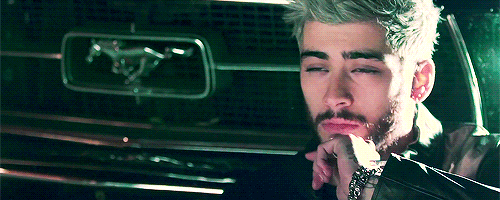 Il cantante aveva scritto - e poi cancellato - sul social: "Vorrei scusarmi per essere una brutta persona", usando un'espressione un po' più volgare di "brutta" e scatenando la preoccupazione dei fan.
Who said that you're a bad person you save me as a berson like a hundred time every time i feel sad or broken i just go and hear your music and watch your interviews you help me a lot zayn and when i hear you talk i feel happy your the best man in the world. ❤️#ZquadLovesZayn pic.twitter.com/Mogfga7wRE

— Maryam🌾 (@zaynlegendx) 24 marzo 2019
Il giorno dopo ha voluto rassicurare tutti spiegando di essere felice, anche se potrebbe esserlo di più, e che il tweet precedente era stato dettato solo da un'emozione momentanea: "Sono felice, ma potrei essere più felice. Grazie per l'amore e i pensieri, ieri ho solo avuto un attimo di sfogo". 
Zayn Malik si è poi fermato a leggere i tweet dei fan, rispondendo a qualcuno di essi.
Gorillaz are fuckin heavy https://t.co/pvevBa2IZq

— zayn (@zaynmalik) 25 marzo 2019
Why are you laughing then? 🧐 It was the best 🤣 https://t.co/3I34YkrNxa

— zayn (@zaynmalik) 25 marzo 2019
Non è chiaro se il tweet in cui si definiva una "brutta persona" fosse legato alle recenti dichiarazioni di Louis Tomlinson, che aveva spiegato come loro amicizia si era conclusa.
ph: getty images