Forse l'hai già provata anche tu, per vedere che volto avrebbe un bambino con il tuo DNA e quello di Harry Styles (tanto per citare uno), o se non l'hai mai sentito, devi sapere che esistono delle app che caricando due foto, mostrano come sarebbe il figlio dei protagonisti di queste immagini.
Ebbene, la nostra Vicky Pattison ha usato una di queste app per predire come potrebbe essere suo figlio, se restasse incinta del fidanzato John Noble.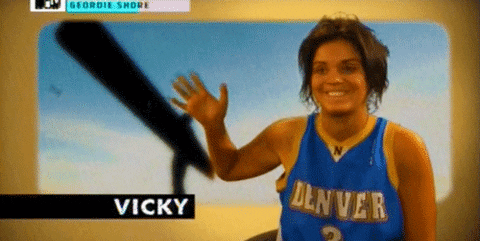 Il risultato però non è certo quello che si aspettava e neanche quello che ti aspetti tu. Insomma, è terrificante! Guarda tu stesso:
So I thought I'd download one of those apps that shows you what your children would look like?? Would you like to see what mine and @johnnoblejn 's child would look like?!!

I think we'll just get dogs eh babe?!!!!😳😖😩🙈😂 #whatthehellisthat #uglybaby #sly pic.twitter.com/Mlpeb37oKm

— Vicky Pattison (@VickyPattison) 26 ottobre 2018
"Forse è meglio che ci prendiamo un cane" ha commentato Vicky Pattison. LOL
La ex star di Geordie Shore e John Noble sono ufficialmente fidanzati e, dopo averlo rimandato, il matrimonio è in programma per il prossimo anno.
ph: getty images