Taylor Swift e Camila Cabello sono state protagoniste di un momento dolcissimo agli AMA 2018.
Dopo un'incredibile performance di "I Did Something Bad", Tay Tay si è seduta vicina all'amica per seguire il resto dello show.
E quando ha vinto il premio Tour of the Year, prima di salire sul palco per ritirarlo, la cantante di "Reputation" si è girata verso Camila e le ha dato un tenero buffetto sul naso.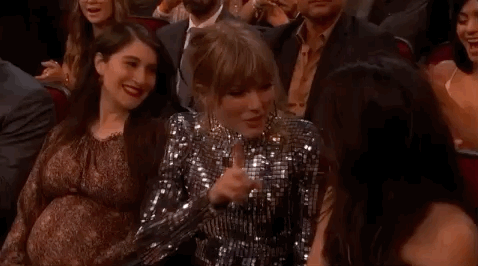 Taylor Swift l'ha citata anche durante il suo discorso di ringraziamento, visto che la BFF, con Charli XCX, apre i concerti del Reputation Tour che andrà avanti fino a novembre.
Agli American Music Awards 2018, sono proprio Taylor Swift e Camila Cabello ad essersi portate a casa il maggior numero di premi: quattro a testa!
Scopri qui tutti i vincitori della serata.
ph: getty images