Mentre arrivano le nuove canzoni del suo sesto album "Reputation", Taylor Swift ha partecipato al matrimonio di un'amica ed era niente meno che la damigella d'onore!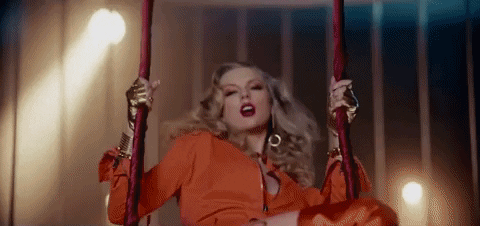 Per l'occasione la cantante, che ha appena pubblicato un nuovo singolo promo "...Ready For It", ha indossato un abito lungo rosso scuro, tra l'amaranto e il bordeaux.
Il matrimonio era quello di Abigail Anderson, amica di Taylor Swift dai tempi del liceo. L'hai vista anche in alcuni video dell'artista come "Picture to Burn" e "I'm Only Me When I'm With You". Non solo, Tay cita Abigail in "Fifteen": "You sit in class next to a redhead named Abigail/ And soon enough you're best friends".
Intanto c'è chi pensa che "...Ready For It" sia dedicata a Joe Alwyn, il nuovo fidanzato di Taylor Swift: a questo punto sarebbe interessante sapere se proprio la cantante di "Look What You Made Me Do" è riuscita ad afferrare il bouquet!
ph: via YouTube, @TaylorSwift