Se hai già visto la seconda stagione di "Stranger Things" potresti aver avuto un paio di esperienze paranormali, che però non erano previste dal copione!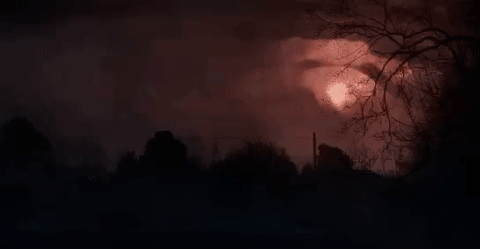 Qualcuno ha scovato le somiglianze incredibili tra due attori del cast e due famosissime celebrità: Zac Efron e Harry Styles. Le hai notate anche tu?
O Billy de #strangerthings é parente do Zac Efron?
Hahahahahhahaha pic.twitter.com/evGHOhEaoR

— P R I S C I L A ™ (@10maiei) 30 ottobre 2017
Il primo è Billy Hargrove, il fratellastro di Max: lo interpreta l'attore australiano Dacre Montgomery. Saranno gli occhi azzurri, saranno i capelli castani, ma il popolo di internet ha già decretato l'affinità con Zac Efron.
Is that zac efron? #StrangerThings

— Chase (@Spac3Rox11) 27 ottobre 2017
Dacre Montgomery and Zac Efron are brothers, they look way too much alike.

— LeBron and Wade! (@jemidemijoe123) 27 ottobre 2017
Se ci trovassimo davvero nel Sottosopra, allora Harry Styles corrisponderebbe al nome di Charlie Heaton: l'attore che interpreta Jonathan Byers in "Stranger Things" 2 (hai sentito Millie Bobby Brown rappare la prima stagione?) ha fatto scatenare i commenti dei fan!
Am I crazy or does Jonathan from #StrangerThings look like Harry Styles pic.twitter.com/2hWS4cZ890

— Layla (@laylabatmanfan) 25 luglio 2017
Anche se in realtà qui non si tratta proprio della serie: Charlie nei panni di Jonathan non assomiglia troppo al cantante, ma quando si toglie i vestiti anni '80 richiesti dalla trama, è tutta un'altra storia.
Someone tell me why charlie heaton could literally be harry styles' brother..honestly it's scary how similar they look

— spooKARA (@xpastelkitten) 26 ottobre 2017
I'm so uncomfortable about how much charlie heaton looks like harry styles

— farah ❄️ (@colinfrths) 1 novembre 2017
Quale delle due somiglianze ti convince di più?
ph: getty images