Bello avere regali per il proprio compleanno ma, invece di un oggetto, ancor più bello è poter ricevere un abbraccio dalla tua o dal tuo BFF, soprattutto se non lo vedi da un po'.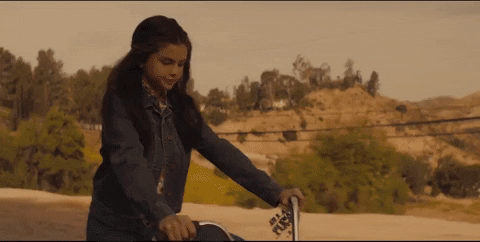 È quello che ha fatto Selena Gomez per il 28esimo compleanno dell'amica Dakota Johnson: la cantante di "Bad Liar" le ha fatto una sorpresa presentandosi al New York Film Festival, dove l'attrice presenziava per il film " Call Me By Your Name".
Selena ha aspettato la fine della proiezione, per poi correre ad abbracciarla. Le due hanno iniziato a chiacchierare e ridere da buone amiche e poi hanno scattato qualche selfie con i fan.
Selena with Dakota Johnson at The 55th New York Film Festival in New York City yesterday! pic.twitter.com/eEWQY8cnM9

— Selena Gomez News (@LifeWithSelG) 4 ottobre 2017
Selena Gomez e Dakota Johnson sono amiche da anni e condividono lo stesso stylist, che cura i loro look per i red carpet. Entrambe frequentano il cerchio di amicizie di Taylor Swift, o meglio la Squad.
ph: getty images