Non fa più parte dei protagonisti delle nuove edizioni di Geordie Shore, ma Scotty T con l'ultimo selfie ha dimostrato di essere un membro permanente della squad!
Il nostro conduttore di Just Tattoo of Us ha seguito le orme di Holly, Sophie e Marnie postando una foto totalmente senza veli su Instagram.
L'immagine è tatticamente tagliata per nascondere i preziosi e i fan sono andati in visibilio nei commenti.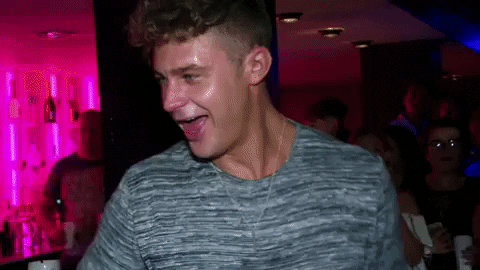 Ovviamente non si tratta del battesimo di Scotty T con le foto hot, anzi, è un campione nel trovare uno specchio in cui riflettere i suoi muscoli, anche se questa è la prima volta in cui è completamente senza vestiti (o magari indossa le ciabatte, chi lo sa).
Se vuoi rivedere Scotty T (e la sua tartaruga), ti aspetta nella terza stagione di Just Tattoo of Us che va in onda ogni mercoledì alle 22.50 in prima tv su MTV e in streaming su NOW TV.
ph: getty images