C'è un nuovo amore nell'aria per Sam Smith?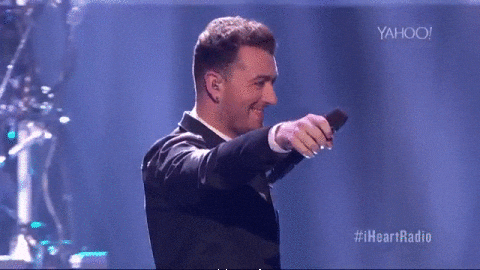 Il cantante è stato avvistato a New York, durante una passeggiata romantica con l'attore Brandon Flynn. Ti ricorderai di lui in "13 Reasons Why", dove interpretava Justin Foley (qui ti raccontiamo tutto su di lui). Chi li ha visti, parla di atteggiamenti super teneri e di un bacio scambiato al Greenwich Village, che TMZ è riuscito a immortalare.
The 14th Reason Why.

Brandon Flynn and Sam Smith photographed sharing a kiss! pic.twitter.com/NpvHE8Vhb3

— John E. Snow (@johnerickdgreat) 4 ottobre 2017
Singer Sam Smith Shares Passionate Kiss With Boyfriend Brandon Flynn In New York… https://t.co/QFfAGgWYQU pic.twitter.com/6lBj9UUQwd

— Super Ozzay (@oleniju) 4 ottobre 2017
Non è la prima volta che i due vengono avvistati insieme in pubblico, ma per ora non hanno confermato ufficialmente la storia.
Sam Smith si trova a New York in questi giorni per preparare l'esibizione al Saturday Night Live del 7 ottobre, dove canterà la nuovissima "Too Good At Goodbyes" che segna il suo ritorno sulle scene e anticipa il nuovo album.
ph: getty images