Lo scorso 23 aprile, Kate Middleton e il principe William hanno accolto il loro terzo figlio e poche ore dopo il piccolo aveva già ricevuto un invito che noi possiamo solo sognare!
Welcome to the family. pic.twitter.com/nKSd5kh5bZ

— Kensington Palace (@KensingtonRoyal) 23 aprile 2018
Tra i tanti auguri arrivati alla Royal Family per il lieto evento, c'è stato anche quello di Michelle Obama.
Barack and I are thrilled to congratulate The Duke and Duchess of Cambridge on their newest arrival! We hope to meet him soon for a Kensington Palace pajama party. I'll wear my robe! pic.twitter.com/9zR7M049HR

— Michelle Obama (@MichelleObama) 23 aprile 2018
La moglie dell'ex presidente degli Stati Uniti ha scelto una delle foto più dolci del principe George - scattata a Kensington Palace durante la visita di Barack Obama - e ha scritto:
"Siamo felici di congratularci per il nuovo arrivo! Speriamo di incontrarlo presto per un pigiama party a Kensington Palace. Io metterò il mio accappatoio".
Non si può dire che a Michelle manchi il senso dell'umorismo!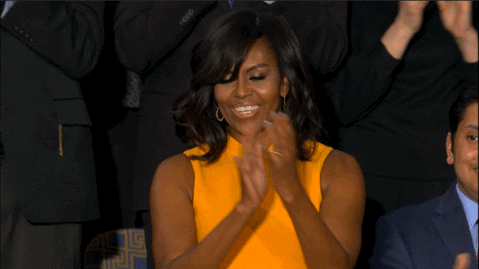 Come chiameranno il nuovo arrivato, mamma Kate e papà William? Divertiti con il toto nome: clicca qui e scegli il tuo nome preferito tra quelli in lizza!
Nel video, ti spieghiamo come cambia la linea di successione al trono con la nascita del Royal Baby:
ph: getty images