Twilight", ti avevano fatto sognare sullo schermo e nella vita reale: stiamo parlando di Edward e Bella, o meglio di Robert Pattinson e Kristen Stewart!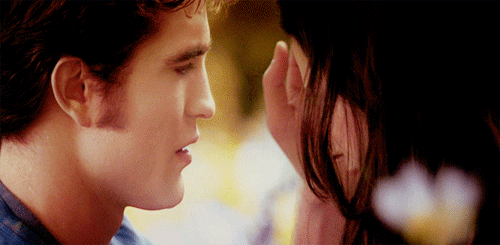 Sono passati esattamente sei anni da quando il sogno si interruppe bruscamente dopo il tradimento con Rupert Sanders, ma adesso i due attori sono stati visti insieme in un bar di Los Angeles.
Was just at bar enjoying my friends birthday and in comes Robert Pattinson which blew my twilight mind up, and then Kristen Stewart walked in and now I'm reliving my highschool twilight fantasies

— Leah Cordova (@LeahVioleta) 12 febbraio 2018
when you're just innocently at a bar in LA and suddenly robert pattinson and kristen stewart appear right in front of you. EDWARD AND BELLA IN THE SPARKLY FLESH :o

— Aj Knight (@imajknight) 12 febbraio 2018
Ovviamente i fan dei Robsten sono subito impazziti per questa incredibile Twilight reunion.
They were just having drinks at the bar, like everyone else there. 🙂

— Talia Davis (@TaliaADavis) 13 febbraio 2018
Niente ritorno di fiamma però, chi li ha visti riporta che sembrava un'uscita tra vecchi amici.
Kristen Stewart è fidanzata con la modella Stella Maxwell, mentre Robert Pattinson si è lasciato lo scorso anno con FKA Twigs e ora si vocifera si veda con Katy Perry. ph: getty images

Ai tempi di "