Da quando Meghan Markle si era fidanzata con il principe Harry, aveva lasciato il Canada dove viveva vicino al set della serie "Suits" e salutato tutti gli amici che si era fatta nel Paese.
Tra questi c'era anche la migliore amica Jessica Mulroney (guarda le foto delle due BFF durante una vacanza in Italia), che hai visto al Royal Wedding e i cui figli hanno avuto un ruolo importante durante il matrimonio.
Uno dei due gemelli più grandi era passato agli onori delle cronache come il simpatico "il paggetto sdentato", mentre la figlia minore era addetta a tenere il bouquet della sposa durante la cerimonia.
Ma cosa fare quando tra te e la tua BFF c'è un oceano di distanza? Semplice, fare un viaggio segreto per andare a trovarla!
ABC News ha rivelato che la Duchessa del Sussex è partita per Toronto la scorsa settimana ed è rimasta tre giorni a casa di Jessica.
And if you weren't able to tune in...
Sources exclusively confirm to @ABC @GMA that Duchess Meghan quietly travelled to Toronto last Tuesday for a three-day stay at the family home of close friends Jessica and Ben Mulroney🇨🇦

— Omid Scobie (@scobie) 30 agosto 2018
"Hanno passato il tempo ad aggiornarsi e a cucinare insieme" ha riportato il tabloid.
"Ovviamente anche a giocare con i figli di Jessica, che la chiamano 'zia Meg'".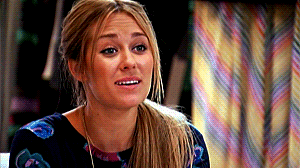 Meghan Markle è tornata a Londra in tempo per partecipare alla rappresentazione del musical "Hamilton" al fianco del marito (il principe Harry ha anche intonato una canzone) e il suo look era uno dei più sexy mai sfoggiati da quando è diventata duchessa: riguardalo qui!
ph: getty images