L'ultima linea di moda lanciata da Kylie Jenner è a tutto camouflage ma l'idea non sarebbe proprio della it girl.
Le prime opere della star (hai visto il nuovo reality di cui è protagonista?) ad essere finite nella bufera sono stati i bikini: c'è chi li ha paragonati e ritenuti troppo simili a quelli indossati da Beyoncé, Kelly Rowland e Michelle Williams, ovvero le Destiny's Child nel video di "Survivor".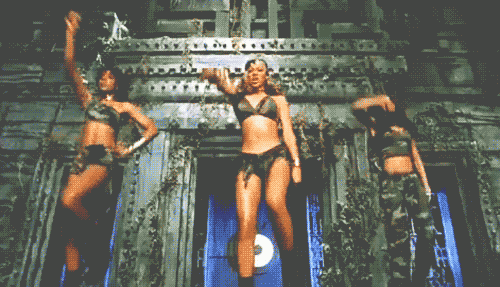 La seconda accusa è più seria: secondo PluggedNYC, Kylie Jenner avrebbe copiato i loro modelli. Tizita Balemlay, la direttrice creativa del marchio, ha pubblicato una serie di mail scambiate con il team della 19enne: dimostrerebbero che la casa di moda aveva inviato dei campioni dei suoi abiti a Kylie, campioni che sarebbero stati plagiati e messi in vendita dalla star.
The black owned company that Kylie stole her camo clothes idea from is posting the receipts of when Kylie ordered from them and I'm LIVING pic.twitter.com/4r0xEwhw6o

— Kelsha. (@kelshareese) 9 giugno 2017
Kylie per ora non ha risposto, ma non è la prima volta che la star viene accusata di plagio: l'ultima volta aveva replicato dopo settimane, semplicemente ringraziando su Instagram il vero autore.
ph: getty images