Ecco una di quelle immagini che ti faranno sentire vecchio: la reunion tra Kristen Stewart e Mackenzie Foy!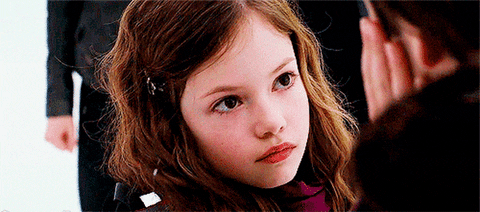 Mackenzie interpretava la figlia di Bella Swan, interpretata da Kris, e Edward Cullen (Robert Pattinson) in "The Twilight Saga: Breaking Dawn": oggi ha 17 anni ed è cresciuta favolosamente!
I capitoli finali della saga uscirono nel 2011 e 2012: sembra che da allora le due attrici non si siano più incrociate, prima della reunion di quest'anno a una festa di Chanel. Peccato non ci fosse anche Robert Pattinson per tutta la famiglia al completo!
Come alcuni fan hanno fatto notare, non sembra passato neanche un giorno per Kris, mentre Mackenzie pare essere cresciuta in frettissima: esattamente come succedeva per Bella e Renesmee!
The ironic thing about this is the fact that Kristen hasn't aged at all and it seems like Mackenzie grew too quickly... I mean they're literally Bella and Renesmee! pic.twitter.com/o3TjLE56Av

— Abbie ƎE (@xAbbieCx) 1 marzo 2018
E a proposito, Kristen Stewart e Robert Pattinson sono stati recentemente protagonisti di un'altra reunion.
ph: getty images