Katy Perry è andata al The Tonight Show con Jimmy Fallon per promuovere l'album di prossima uscita "Witness". Ovviamente, il conduttore non ci ha messo tanto a portare la conversazione su "Swish Swish", terzo singolo estratto dal disco, che secondo i Katycats sarebbe la risposta a "Bad Blood" di Taylor Swift.
Katy era prontissima ad affrontare l'argomento, e a quanto pare "Swish Swish" non sarebbe stata scitta pensando a una persona in particolare, ma avrebbe un significato più profondo e universale. Non è una diss-song, ma un inno contro i bulli.
Morning! Here's some of the tea and a biscuit ☕️https://t.co/7I50PYq66Z

— KATY PERRY (@katyperry) 20 maggio 2017
"Penso che le persone possano usarla come un grande inno, quando qualcuno cerca di metterle sotto, o di fare il bullo con loro", ha precisato Katy.
"Questo è ciò che di cui parlo nel disco: liberazione da 360 gradi. "Chained to the Rhythm" riguarda la liberazione politica. "Bon Appetit" la liberazione sessuale. E ora, penso che "Swish [Swish]" racconti la liberazione da tutte le persone negative che non ti servono".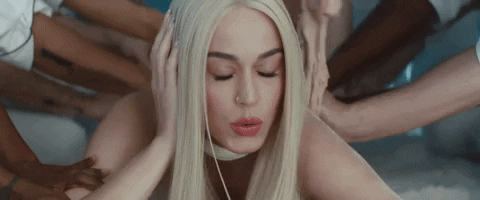 A questo punto i fan delle rispettive Pop Star possono acquietarsi, soprattutto Ruby Rose che fa parte della squad di Tay e ha demolito le canzoni di Katy Perry con un paio di tweet infuocati.
Ma detto tra noi, ti ha convinto la spiegazione di Katy? La lyrics è davvero infuocata!
And I'm a courtside killer queen
Dai un'occhiata alle atre news di oggi:
ph: getty images