Se uscisse al cinema "Grease" in versione ventunesimo secolo, come vedresti Chris Pratt nei panni del Danny Zuko?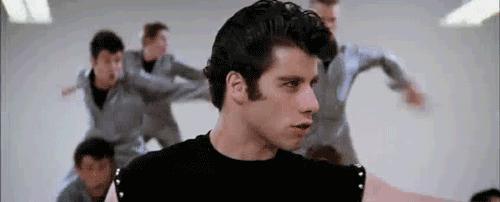 Secondo il vero protagonista del film andrebbe alla grande: John Travolta ha incontrato il vincitore del premio Generation degli MTV Movie & Tv Awards 2018 durante un'ospitata al programma tv Live With Kelly and Ryan e poi ha postato un video su Instagram da vero fan!
"È stato leggendario! Ero così emozionato di incontrarti!" ha scritto John nella didascalia: un messaggio che piuttosto ci saremmo aspettati da Chris Pratt nei confronti del celeberrimo attore e invece è stato il contrario.
"Ho scoperto che Chris ha interpretato Denny Zuko alle scuole superiori" ha aggiunto Travolta e nel video puoi vederli mentre ballano un pezzettino di "You're The One That I Want" di Grease: fantastici!
Chris Pratt ritirerà il Generation Award agli MTV Movie & Tv Awards 2018 condotti da Tiffany Haddish: vanno in onda in diretta nella notte tra lunedì 18 e martedì 19 giugno, dalle 3.00 ora italiana, su MTV (Sky 130) e in streaming su NOWTV.
Martedì 19 giugno, sempre su MTV (Sky 130) e in streaming su NOWTV, alle 21.00 va in onda la replica sottotitolata. Verifica su Sky.it se questo programma è disponibile nell'abbonamento scelto.
Per contenuti speciali e tutte le novità segui @MTVAWARDS su Facebook e @MTV su Instagram e commenta usando l'hashtag #MTVAWARDS.
ph: getty images