Recentemente, Twitter ha scovato una foto della mitica Hilary Duff sul set della sua serie Younger, nel quale indossa un abito mozzafiato.
Hilary Duff aging like fine wine pic.twitter.com/lc9HFmZBKR

— Common Girl (@SoReIatable) 5 giugno 2017
Da svenimento, vero?
Ma alcuni fan sono rimasti shoccati per la forma sexy dei suoi glutei. A quanto pare nessuno si era mai accorto che Hilary è la fortunata detentrice di un fantastico paio di natiche.
Ovviamente, si è iniziato subito a speculare, secondo molti il suo sedere è cresciuto di volume in modo sospetto.
Hilary duff thicc outta nowhere pic.twitter.com/1JTfWrab9v

— P3 (@LILP3_) 4 giugno 2017
Qualcuno ha anche insinuato che se lo sarebbe pompato con la chirurgia plastica come un paio delle sorelle Kardashian.
hilary duff ended the kardashains pic.twitter.com/qulwL554Zn

— ▫️ (@luvintothelight) 4 giugno 2017
When did Hilary Duff become a Kardashian pic.twitter.com/frZUOKxAe8

— la bella vita (@drugproblem) 5 giugno 2017
Altri invece sono del partito: Hilary è sempre stata così, solo non è una che ostenta il suo corpo.
Miss Thickary Duff has always had cakes..2nd one is an edit tho

— xx (@britsjournals) 5 giugno 2017
In tantissimi hanno difeso Hilary dalle accuse di chirurgia plastica, sarebbe solo un po' ingrassata dai tempi di Lizzie McGuire.
Ma non ha alcun senso comparare il corpo di una donna fatta con quello che aveva da adolescente (guarda come è cambiata negli anni!).
Don't you disrespect Hilary by comparing them to the Kardashians! pic.twitter.com/amcHO7i4Xq

— ☭That Good Krussy☭ (@_Voyager__) 5 giugno 2017
Hilary duff breaking the internet gracefully > 🙌🏾

— KenJayCapone (@KenJayCapone) 5 giugno 2017
I'm not buying Hillary Duff had surgery when her buttocks and legs match. 😂😂 pic.twitter.com/PdJ5ECGW7Z

— BIGNOAH (@BIGNOAH256) 6 giugno 2017
#HilaryDuff trending cause it's now everyone noticing she bae asf, she was been bae since Lizzie McGuire tho 😩😍

— KY7.7☯️ (@FWMDP) 4 giugno 2017
E noi da che parte stiamo? Per noi Hilary è NATURALE al 100%.
Infatti poco tempo fa, ha raccontato di aver sempre avuto problemi ad accettare le sue gambe, che considerava pienotte. Ma ora le adora perché sono forti e la portano dappertutto.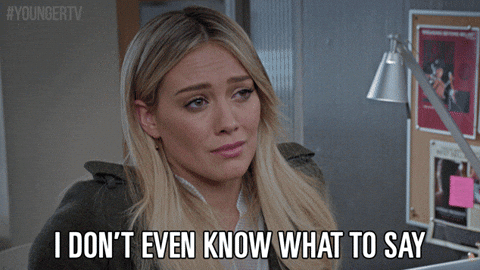 PH: Getty Images