Harry Styles ha fatto impazzire il web semplicemente con una scritta sulla maglietta che stava indossando!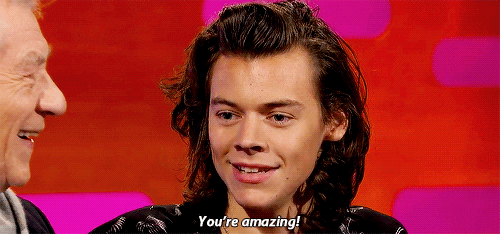 Non è un segreto che il cantante sia un femminista convinto: dal 2014 quando aveva aderito alla campagna lanciata da Emma Watson HeForShe a qualche mese fa quando si è unito alla Women's March, Harry ha sempre dimostrato il suo impegno nel sostenere i diritti delle donne. Questa volta ha scelto di ricordarcelo attraverso il suo look: una t-shirt con la scritta "Women are smarter" (Le donne sono più intelligenti).
La maglietta "women are smarter." vince tutto ahahah 👍🏻😁 pic.twitter.com/Gq3qae2kB5

— °` (@zachiledtay) 8 giugno 2017
"Women are smarter" è subito diventato un hashtag e all'inizio la maggior parte degli utenti ha pensato che fosse sì uno slogan, ma che riguardasse puramente l'emancipazione femminile. Quando si è scoperto che questa frase era legata a Harry Styles, beh non aggiungiamo altro, le reazioni entusiaste del web parlano da sole!
harry styles wearing the "women are smarter" tshirt is the reason why im alive and well today

— ari (@arimariec) 7 giugno 2017
I WILL NOT REST UNTIL WE GOT HQ PICTURES OF HARRY STYLES WEARING HIS WOMEN ARE SMARTER SHIRT WITH GLASSES ON pic.twitter.com/MjG7P9153V

— angie loves ariana (@strausvevo) 7 giugno 2017
Harry con la maglietta "Women are smarter" e me che inizio a cantare LALALALALALA WO WOMAN pic.twitter.com/D1I1PcBVcY

— Pinco· (@Pincopallina93) 7 giugno 2017
HARRY WEARING A SHIRT THAT SAYS 'WOMEN ARE SMARTER' THIS IS SO IMPORTANT I LOVE MY IDOL pic.twitter.com/d4pOI5iqYQ

— emily (@stylesscrabble) 7 giugno 2017
Tutte le news di oggi in breve!
ph: getty images