Quando si dice che un divo non si sporca mai le mani: Tom Hanks ha dimostrato il contrario!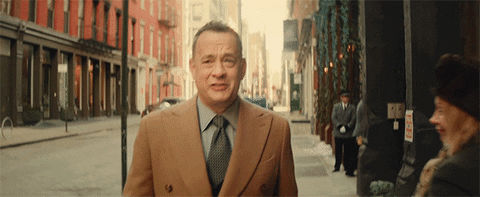 Ai Golden Globes 2018, l'attore non ha aspettato che il cameriere servisse da bere, ma si è alzato ed è andato al bar, ordinando anche per il resto del suo tavolo e facendosi dare un vassoio per portare tutti i bicchieri.
Must me tough times for actor #TomHanks @tomhanks had to get a job as waiter at the #GoldenGlobes pic.twitter.com/SN93aN8Ct0

— Uncle Bill 🌎 (@UBtalkin) 8 gennaio 2018
alicia vikander is going to sit at table 5 (right in front of the stage) with steven spielberg, tom hanks and meryl streep at this sunday's golden globes pic.twitter.com/yylstycgli

— alicia vikander news (@aliciavnews) 6 gennaio 2018
Tom ha raggiunto sua moglie Rita Wilson e il regista Steven Spielberg che lo ha diretto in "The Post", oltre ad altri ospiti, e ha servito loro da bere: chapeau!
L'attore era in nomination ai Golden Globes proprio per il film girato con Spielberg, ma ha perso contro Gary Oldman: qui trovi la lista completa dei vincitori.
ph: getty images