Chris Evans ci ha regalato un sacco di gioie agli Oscar 2019, non ultima quella di farci conoscere suo fratello Scott!
Durante la cerimonia di premiazione, l'ex Captain America si è fatto notare - oltre che ovviamente per il suo indiscutibile fascino -  per aver aiutato Regina King a salire sul palco, ma anche per aver esultato in anticipo alla vittoria di "Black Panther".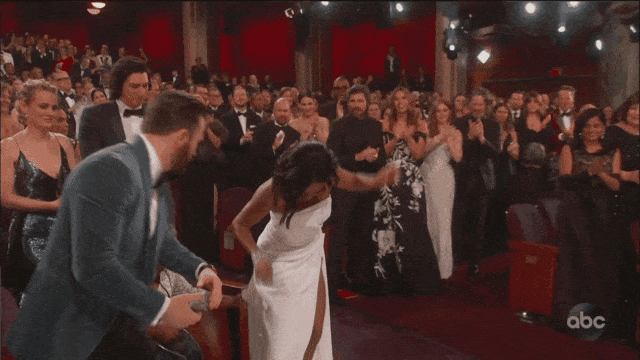 Due momenti che forse ti hanno fatto perdere di vista il +1 che ha portato, ovvero suo fratello minore Scott.
Scott ha 35 anni e fa l'attore, anche se non è ancora famoso quanto Chris. È abbastanza noto negli Stati Uniti per aver recitato nella soap opera "One Life to Live". Lo potresti aver visto in qualche piccola parte in "Fringe" o in "White Collar", mentre l'ultimo personaggio che sta interpretando è quello di Oliver nella serie "Grace and Frankie".
Last night was the perfect end to an amazing weekend. Got all dolled up w 2 of my best friends & somehow ended up in the front row of the #Oscars. It is never lost on me how truly lucky I am that the brother I would choose is the brother I actually got. I love you @ChrisEvans ❤️ pic.twitter.com/RSuURev6il

— Scott Evans (@thescottevans) 25 febbraio 2019
La buona notizia? Entrambi solo single! Chris Evans non sta più con l'attrice del "Saturday Night Live" Jenny Slate da ormai un anno.
ph: getty images