La carriera solista di Camila Cabello sta davvero andando a gonfie vele. L'ex Fifth Harmony è stata ospite di The Tonight Show di Jimmy Fallon, dove ha infuocato il palco con un'interpretazione acustica di "Crying in the Club".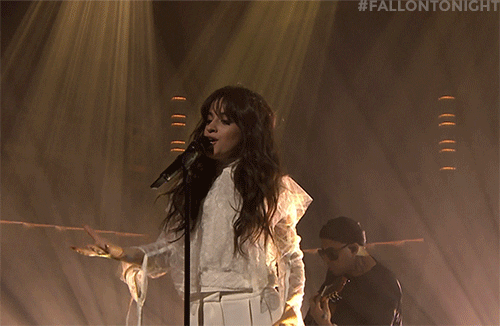 La canzone è il primo singolo estratto da "The hunting the healing the loving", l'album che uscirà a settembre.
Non solo, Camila ha dimostrato di poter interpretare qualsiasi canzone, riuscendo anche stravolgere il testo. Jimmy l'ha sfidata a cantare alcuni tweets con l'hashtag #SummerSongs. Il gioco è di cambiare la lyrics di un brano famoso in modo ironico.
Ecco un esempio sulla traccia di "I Have Questions", secondo singolo di Camila:
"Numero uno, dimmi perché ti sei bruciato / quando so che hai una protezione solare nella tua borsa".
Suona meglio, cantato da Camila.
PH: Getty Images