Abbiamo sempre saputo che Ariana Grande ha qualcosa di magico, ma il suo ultimo tweet ci ricorda che può entrare di diritto nel mondo dei maghi creato da J.K. Rowling!
I am a strong, independent woman. Also, thanks very much to my husband for dealing with this so I could go through the door it was blocking. pic.twitter.com/nytaftNcIw

— J.K. Rowling (@jk_rowling) 18 settembre 2017
Tutto è iniziato quando l'autrice di Harry Potter (hai visto l'eyliner dedicato al maghetto?) ha condiviso l'immagine di un ragno un po' troppo cresciuto: "Sono una donna forte e indipendente - ha scritto la Rowling - ma ringrazio mio marito per aver affrontato questa cosa".
Se sei un fan di Harrry Potter, non puoi pronunciare la parola ragno senza pensare ad Aragog. Ma Ariana Grande è andata ancora oltre e ha deciso di rispondere alla scrittrice con un incantesimo usato in "Harry Potter e La Camera dei Segreti". Ti ricordi quale?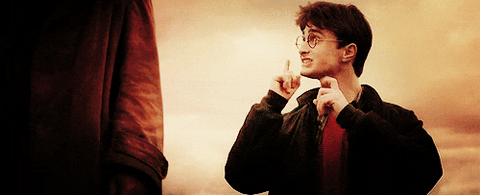 Eh sì, era proprio: "Arania Exumai"! 
arania exumai ✨ https://t.co/K9oUwuDsC7

— Ariana Grande (@ArianaGrande) 18 settembre 2017
Ariana Grande non ha mai nascosto la sua passione per Harry Potter, ma l'ha anche indossata: eccola con il suo giubbotto dedicato a Silente/Dumbledore!
Ph: getty images, pixabay