Ancora una volta Adele ci dà una grandissima lezione: le cose possono non andare nel verso giusto. In particolare, la cantante di "Hello" ha spiegato perché la sua performance di "All I Ask" ai Grammy 2016 non stata impeccabile come al solito.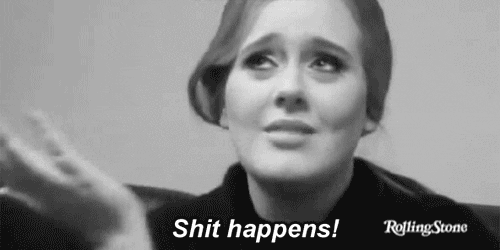 Chi aspettava il glorioso ritorno della cantante dei record sul palco dei Grammy è rimasto parzialmente deluso, anche se era chiaro che la colpa non potesse essere della straordinaria Adele.
All I ask è una canzone tanto bella da sembrare di Whitney. Lei, incredibile, sta steccando un po' #Adele #GRAMMYs pic.twitter.com/roq9mIuCRD

— ziomuro (@ziomuro) 16 Febbraio 2016
It seems like Adele sang "All I Ask" higher than the original key during her Grammy's performce.

— Sazril Ambri Shahrim (@emancipation84) 16 Febbraio 2016
Despite the sound problem during the Grammys, you are still the greatest singer alive. #Adele #AllIAsk pic.twitter.com/AqkMo5NMZL

— AmalTaib (@AmalTaib) 16 Febbraio 2016
Adele ha spiegato che a causa di un problema tecnico (colpa del microfono del pianoforte!), la qualità della performance è stata compromessa.
The piano mics fell on to the piano strings, that's what the guitar sound was. It made it sound out of tune. Shit happens. X

— Adele (@Adele) 16 Febbraio 2016
Per fortuna non tutti i mali vengono per nuocere. Per consolarsi Adele è andata in un fast food!
"Forse ne è valsa la pena" ha scritto su Twitter
Because of it though... I'm treating myself to an in n out. So maybe it was worth it.

— Adele (@Adele) 16 Febbraio 2016
Adele maestra di vita.
PH: getty images
giphy.com