#IoRestoACasa è l'unico modo che abbiamo per fare la nostra parte contro la diffusione del coronavirus, ma è normale sentirsi un po' straniti davanti al capovolgimento della tua quotidianità. Restare attivi è fondamentale perché ci permette di tenere la testa occupata, scacciando l'ansia e la noia.
Come te, anche le tue star preferite stanno rispettando l'auto isolamento e puoi rubare loro qualche idea su come passare il tempo in modo costruttivo e divertente.
1. Gioca con gli amici animali
Lady Gaga è a casa in compagnia dei suoi cani, mentre Taylor Swift dei suoi amati gatti e ha usato Meredith come metafora per spiegare in modo leggero ai fan quanto è importante seguire #IoRestoACasa.
Billie Eilish ha rivelato di aver appena adottato due trovatelli.
Billie via Instagram stories pic.twitter.com/1GgoDT3BEd

— Billie Eilish Updates (@eilishupdates) March 16, 2020
2. Medita
Camila Cabello ha consigliato ai fan di seguire il suo esempio provando la meditazione: "Mi aiuta a gestire le emozioni forti, come ansia e stress, e mi rende una persona migliore rinforzando abitudini come l'empatia, l'amore e la compassione".
Anche per Lizzo meditare è un modo per scacciare la paura e ha pubblicato una vera e propria sessione che puoi seguire nel video qui sotto:
3. Riallaccia i contatti
Miley Cyrus ha rivelato che la crisi in corso le ha fatto capire "ciò che conta davvero", come l'amicizia. Per questo ha chiamato un'amica che conosce da tempo ma che aveva perso di vista: Demi Lovato!
Come hanno fatto loro, le due star ti invitano a sentire qualcuno che ti sta a cuore ma con cui hai perso i contatti. Facendo sempre attenzione a usare molta delicatezza in questo periodo complicato. (Vai qui per approfondire come Miley e Demi hanno riacceso la loro amicizia).
4. Unisciti a TikTok
È il social del momento e permette agli utenti di guardare clip musicali, brevi clip generiche e video con effetti speciali. Si possono creare dei propri contenuti, scegliendo una delle canzoni presenti nella lista e registrando un proprio video della durata massima di 60 secondi. 
Look who's on TikTok now... follow Hailey! pic.twitter.com/wCpMbJKQl6

— Hailey Bieber Outfits (@haileysoutfits) March 17, 2020
Hailey Bieber si è iscritta negli ultimi giorni, per passare un pochino di tempo in leggerezza.
5. Affina le tue doti culinarie
Come Chrissy Teigen e John Legend, hai tempo per preparare gustosi manicaretti, che ti tirino su di morale come solo del buon comfort food può fare e per essere prontissimo per quando, finalmente, potrai invitare di nuovo gli amici a cena. Loro puntano sul pollo fritto:
Right now John Legend and Chrissy Teigen are frying chicken to Always Be My Baby by Mariah Carey. Culinary experts!! pic.twitter.com/eXLYNVr57V

— Justin Parker (@Justinn_Parker) March 17, 2020
Pink invece prepara dei ravioli:
6. Costruisci qualcosa
Ad esempio, Joe Jonas e Sophie Turner hanno realizzato il castello di Hogwarts con i mattoncini Lego. C'è voluto parecchio impegno, ma alla fine è stata una bella soddisfazione:
👉🏼 Joe Jonas fue tendencia en Twitter porque construyó junto a Sophie Hogwarts con legos mientras cumplen la cuarentena pic.twitter.com/3oI4ZP3AQy

— Jonas Brothers Argentina (@JonasbArgOrg) March 17, 2020
Ellen DeGeneres invece si è data ai puzzle da 4.000 pezzi (rigorosamente da fare con la maglietta di Harry Styles):
Ellen just crushing life right now with a 4000 piece puzzle...striving to be her 💖 pic.twitter.com/F1Jalsi7ys

— gal fieri™️ (@_devdev) March 17, 2020
7. Tieniti in forma
Allenarsi non fa bene solo al corpo ma anche alla mente, dato che il movimento rilascia endorfine, tiene alto l'umore e diminuisce l'ansia. Insomma, tutto quello che ci serve per non lasciarci travolgere e rimanere lucidi in questi tempi bui. Le palestre sono chiuse ma basta un po' di fantasia per tenersi in forma anche a casa.
Britney Spears ad esempio insegna una nuova mossa di yoga ogni giorno sul suo profilo Instagram. Anche Jennifer Lopez pubblica i suoi workout casalinghi nelle Stories.
Ballare è un'altra attività che mette subito di buonumore. Prendi spunto da Ally Brooke:
O da Perrie Edwards:
 

 

Visualizza questo post su Instagram

 
8. Impara una nuova lingua
Puoi lasciarti ispirare da Harry Styles che sta usando il tempo passato in casa in un modo davvero costruttivo: imparare una nuova lingua. E la lingua scelta ci lusinga visto che ha deciso di studiare l'italiano!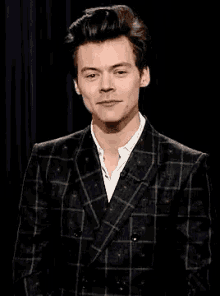 Durante il tanto tempo libero che ci lascia #IoRestoACasa, Harry Styles sta anche imparando la lingua dei segni, si sta rilassando e prendendo cura di se stesso:
"È difficile ma va bene così: sono fortunato ad essere con i miei amici nel nostro piccolo baccello di auto isolamento - ha raccontato alla BBC Radio - È un periodo molto strano ma stiamo attenti, ascoltiamo musica, facciamo dei giochi, qualche maschera al viso... le classiche cose da quarantena".
"Ora è il momento perfetto per imparare nuove cose o provare nuovi hobby. Non abbiamo altro che tempo. Io sto imparando l'italiano e seguendo qualche lezione di lingua dei segni".
ph: getty mages