L'avevi riconosciuta? Eh sì: questo simpatico uomo robusto nelle vesti di The Mask è proprio Adele!
.@Adele as The Mask for Halloween. She most definitely nailed it! & @JimCarrey would be proud. pic.twitter.com/IjWuoi48E7

— Steve & Steven (UNE) (@UrbanNoize) 1 novembre 2016
Le protesi facciali, il look da uomo e le pose assurde l'hanno davvero resa irriconoscibile, ma dietro la celebre maschera che contribuì al successo planetario di Jim Carrey c'è davvero la cantante di "Someone Like You".
The Mask, l'alter ego del timido impiegato di banca Stanley Ipkiss interpretato da Jim Carrey nel 1994, è tutt'ora a distanza di 22 anni una delle maschere più usate per Halloween.
Oltre Adele, anche il modello River Viiperi quest'anno si è travestito da The Mask!
Yesterday was Ssssmoking!! I'm done. #lightweight pic.twitter.com/7itM70jKJ7

— RIVER VIIPERI (@RiverViiperi) 29 ottobre 2016

Jim Carrey Power!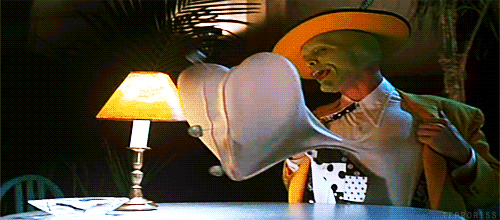 E dato che abbiamo citato "Someone Like You" ci resta impossibile non riproportela:
Ph: Getty Images